Di Marco Mascioli
Presentato l'evento che si terrà a Valbruna e dintorni, nei giorni 2, 3, 4 e 5 luglio, incentrato sull'applicazione delle nanotecnologie per la soluzione di problemi ambientali. Una conferenza stampa in videoconferenza su Zoom con Giulia Grancini (Board member of YAE), Paola del Zotto Ferrari (President Accademia di Gagliato) e Annalisa Chirico (coordinatrice del progetto) che hanno risposto alle domande dei giornalisti via Chat in diretta.
Questo evento promuove una doppia prospettiva: individuare soluzioni innovative a sostegno della Green Economy e mettere in gioco le straordinarie risorse naturalistiche, economiche e sociali di questo territorio e della sua comunità.
Da quanto emerso dalla conferenza stampa si è appreso che la manifestazione, pensata e progettata da mesi, è stato oggi rivisita alla luce dell'emergenza sanitaria che ci ha colpito. Doveva prendere il via ad agosto, mentre si svolgerà il primo fine settimana di luglio con l'intento di dare un segnale forte di ripresa e di rinascita e con la voglia di disegnare scenari futuri, nel rispetto della natura e dell'uomo che la abita.
L'evento sarà in parte virtuale, con un meeting scientifico a cui parteciperanno leader internazionali del settore, alcuni in presenza e altri in collegamento da tutto il mondo, con incontri tra scienziati esperti e tecnici che si confronteranno sui temi della sostenibilità ambientale.
Non mancheranno momenti di scambio con la comunità locale e due giorni di attività dedicate ai ragazzi in età scolare (NanoPiciule), attività guidate da giovani ricercatori, da docenti esperti e realizzate con la collaborazione e la presenza di scienziati senior.
La manifestazione di carattere scientifico divulgativa è realizzata con il sostegno della Regione Friuli Venezia Giulia – Assessorato alla Cultura e Sport, in collaborazione con il Comune di Malborghetto -Valbruna, Federsanità ANCI FVG, Promoturismo FVG e con il patrocinio delle Università degli Studi di Udine e Trieste. Valbruna, la Val Canale, la foresta di Tarvisio, le Alpi Giulie rappresentano un'oasi incontaminata di straordinaria ricchezza, questo Festival darà il suo contributo per renderla visibile a tutti.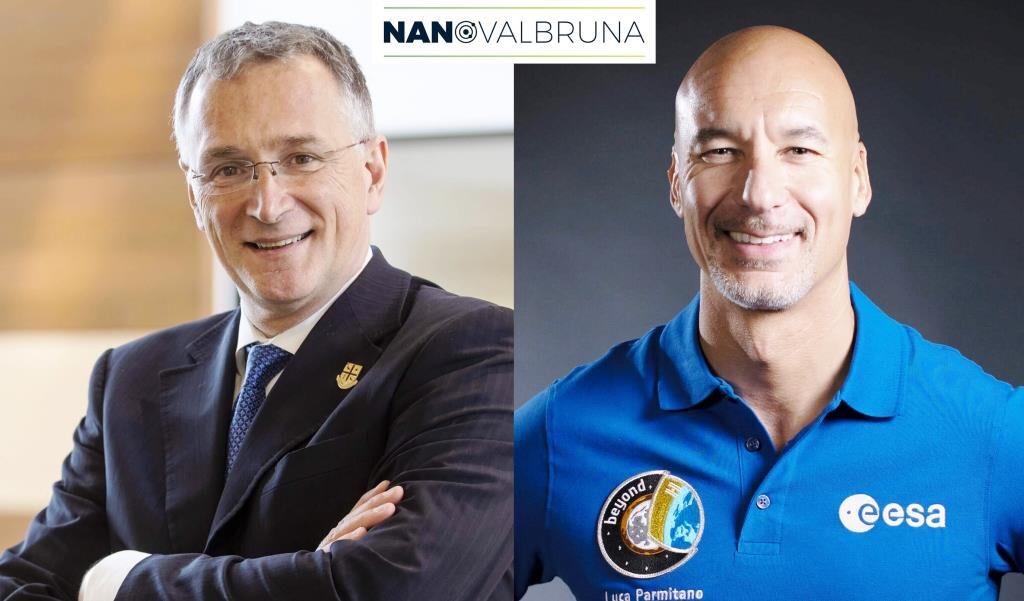 Quattro giornate per scoprire il territorio dell'Alto Friuli e l'applicabilità delle nanotecnologie a favore della sostenibilità ambientale con Giulia Grancini (Scientific Director NV2020 – Moderator – Professor of Physical Chemistry at University of Pavia – Director of PVsquared2 group and Leader of ERC StGrant HYNANO USERN Ambassador for Italy – Board member of YAE – Research on New Generation Photovoltaics for Green Circular Economy More at https://pvsquared2.unipv.it); Paola Del Zotto Ferrari (President Accademia di Gagliato – Expert in no-profit – Founder and President of Accademia di Gagliato delle NanoScienze – More at http://www.impactmania.com/im/about/); Annalisa Chirico (Event Coordinator); Daniela Arroyo-Olson (Enterpreneur, skilled in Management, Climate Finance, Climate Science and Business Development – Co-founder of Ecofye – More at https://www.imperial.ac.uk/business- school/programmes/specialised-masters/msc-climate- change-management-finance/meet-our-students/alumni/); Mauro FERRARI (World Leader in Nanomedicine Professor of Engineering Enterpreneur – Singer and saxophonist; Ex-President of ERC); Luca PARMITANO (European Space Agency (ESA) – engineer and astronaut More at http://lucaparmitano.esa.int); Liberato Manna (Professor of Theoretical Chemistry and Electronic Structure of Solids at University of Genova – Deputy director of Istituto Italiano di Tecnologia for the Materials and Nanotechnology programs – More at https://www.iit.it/people/liberato-manna); Francesco Bonaccorso (Scientific Director of BeDimensional S.p.A. – Visiting Scientist at the Istituto Italiano di Tecnologia – More at https://www.bedimensional.com/chi-siamo/people/francesco-bonaccorso/); Luisa Torsi (Professor of Chemistry at University of Bari (Italy) Adjunct Professor at Åbo Akademi University (Finland) – Past president of the European Materials Research Society – One of the 100Experts (https://100esperte.it) by Fondazione Bracco, More at https://www.uniba.it/docenti/torsi-luisa); George Malliaras (Prince Philip Professor of Technology at the University of Cambridge Deputy Editor of Science Advances – Director of the EPSRC IRC in Targeted Delivery for Hard-to-Treat Cancers – More at http://www.eng.cam.ac.uk/profiles/gm603); Eleni Stavrinidou (Leader of the Electronic Plants (e-Plants) subgroup of LOE Assistant Professor in Organic Electronics – Coordinator of HyPhOE-FET-OPEN project. More at https://liu.se/en/employee/elest58); Nicolas Plumeré (Professor in Analytical Chemistry at CES, Faculty of Chemistry and Biochemistry at Ruhr-Universität Bochum, Germany. Leader of ERC St Grant Redox Shields More at https://www.ruhr-uni-bochum.de/nanostructures/group/leader.html.en); Nils Bunnefeld (Professor Biological and Environmental Sciences University of Stirling – Leader ERC St Grant ConFooBio – More at https://www.stir.ac.uk/people/257162); Tess Mateo (Managing Director and Founder of CXCatalysts – Integral investor serving on the Advisory Board of AQAL Capital Special Advisor on Gender and Climate to the United Nations – More at https://www.bpw-un.org/tessmateo/).
Il programma completo delle quattro giornate è disponibile sui social di Nanovalbruna.